As chief inspe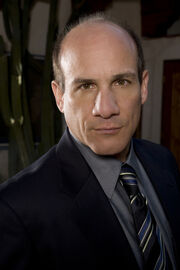 ctor for WITSEC's Southwest region, Stan (
Paul Ben-Victor
) is
Marshall
and
Mary
's boss, though his ability to tell Mary what to do is somewhat limited. Still, he's a top WITSEC Inspector who is highly regarded and will do whatever it takes to support his Marshals when necessary.
However, when new office assistant Eleanor Prince graces the halls of WITSEC, Stan finds himself distracted to say the least, which raises the eyebrows of one of his agents and annoys the crap out of other.
Joined Witsec about 20 years ago; handled first witnesses October 1988 (One Night Stan).